DailyRewards now offers Gift Cards and PayPal!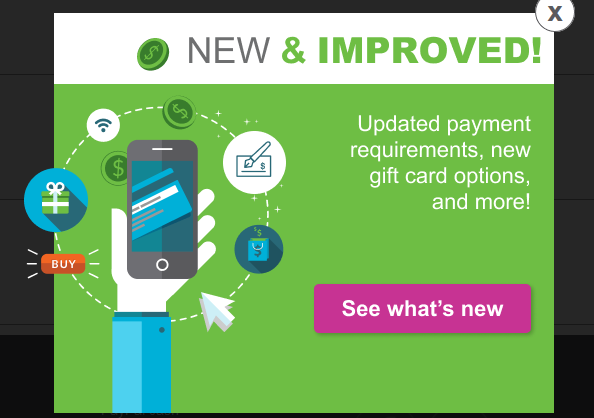 To request payment, click the Account link from the top of the account page or the Request Payment link from the activities page.

Make sure to update and validate your full name, mailing address, and Email Address. DailyRewards offers it's members the payment method from PayPal and Gift Cards!
Gift cards
Will be shown as available to you on the account page.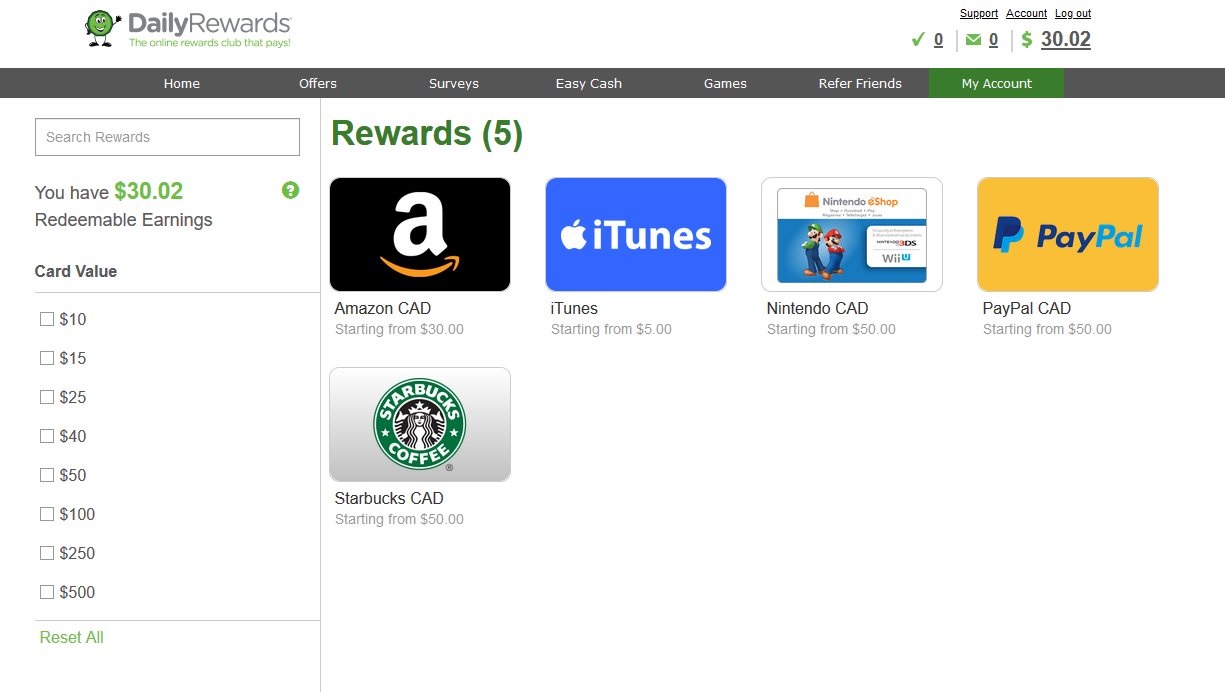 If you forgot your Password- use the handy link located on the page to reset by using the FORGOT PASSWORD link.
PAYPAL:
All payment payments but be a verified PayPal account.
It's easy to verify but all steps must be followed in order to complete the verification process with PayPal per PayPal requirements.
1. Please be sure your DailyRewards account information such as; full name, street address and email address match exactly to your PayPal account.
2. It is also required that your PayPal account is verified.
This includes:
Verifying your PayPal account consist of linking a bank account to your PayPal account, or
Be approved for PayPal Smart Connect, or
Be approved for the the PayPal Plus MasterCard®
If you have trouble completing PayPal verification, please contact PayPal directly to help troubleshoot on your behalf.
Password:
Please enter in your DailyRewards Password on the Request Payment page to finalize the request process.

It's that EASY!"
Make sure to have your current physical address listed in the your member profile or at the time you make your payment request so should we need to validate your account in order to process your payment we have current and valid information for you!
To update your name, address and information: https://www.dailyrewardsbeta.com/account-settings#contact-information
You can find more information on PayPal and how to create an account at www.paypal.com.
If you have not received your payment, click on "My Account" and "My Profile" and scroll down to "Payment History" to ensure your payment was processed. If so, please allow 3-5 business days for processing of funds from DailyRewards to Paypal to you to occur.
You will receive a confirmation email with date of expected processing date when you request a payment from DailyRewards